At least Doc Neeson gave me an interview for Meltingpod !! He was the last original Angels I was expecting for more than three years now to complete « my family » (thanks to Buzz Bidstrup who made that connection possible !!!).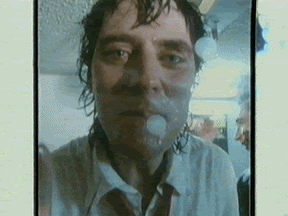 The news are great : The Angels (aka Angels city) finally fixed their legal problems with names, companies and…reunited for the fans' pleasure and I can imagine for their own pleasure too !
Doc announced the Angels' next Australian tour in July 2008, maybe an European tour in 2009, tried to comfort me right now alone at Marseille singing « a capella » a song for me, looking for a way with me to find money with Meltingpod and be able to join quickly the Angels in Australia…an incredible phone meeting placed under the sign « high seduction » but very friendly and warm-hearted too !
We spoke more than 1,5 hour with Doc so I will publish the podcast in two parts. Enjoy the first one !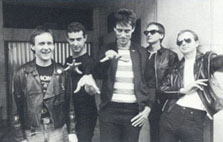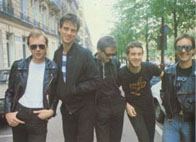 The Angels at Paris in 1981 (pics J.Y.Legras), maybe soon back !!
L : Chris, Buzz, Doc, Rick and John; R : John, Doc,Rick, Buzz and Chris
Just after this nice conversation with Doc I called Buzz just after that during 1,5 hour too !! A happy day for me as you can imagine !!
We obviously spoke about the Angels' reunion, then about the Bon Scott Concert, the Jimmy Little Foundation…so many news after such a long separation…:) I can just say : stay connected on Meltingpod if you like the Angels !!