In this podcast N°109 I have the great pleasure to propose to you a Live interview with Chris Bailey from The Saints. Chris came to Marseille October 13th with Peter Wilkinson his drummer in The Saints to promote during a French tour the new album « Stranger » they recorded with Renaud Brustlein and Antoine Pinnet two members of the French band H-Burns.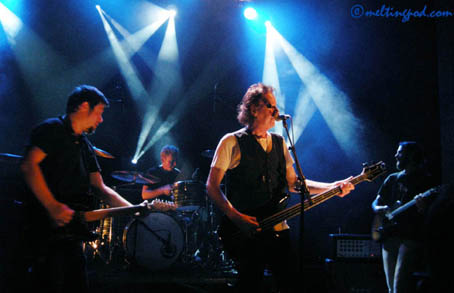 Renaud Brustlein at the vocals and guitar, Peter Wilkinson on the drums, Chris Bailey at the vocals and the bass, Antoine Pinet at the guitar.
Chris and Renaud put in common a few of their new songs and then asked Peter and Antoine to join the new band who can be called, depending the mood : Bailey Burns, The Burns Brothers Band or The Harry Burns Project…:)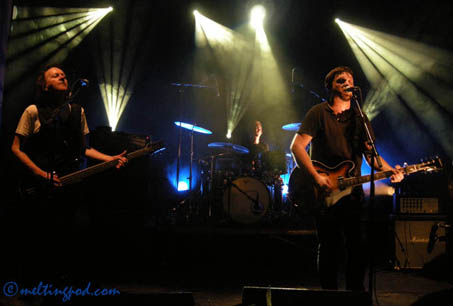 Chris Bailey, Peter and Renaud
In that interview recorded before the show at Cabaret Aleatoire in Marseille, Chris talked about the album's making in France and the pleasure to play with new musicians at the opposite of his habits with The Saints, being in that new context « only the bass player of a French band »!!

A short videoclip to give you an idea of the show in Marseille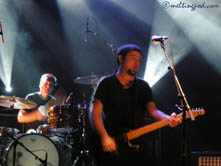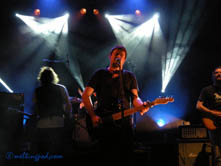 Peter and Renaud, Renaud and Antoine
To illustrate Chris Bailey's talk I play some songs' excerpts from the new album « Stranger » : « Hey You and Cruel Sea » from Chris and « New Sidewalks and Postcards » from Renaud. You can order the album if you like it to their label Vicious Circle.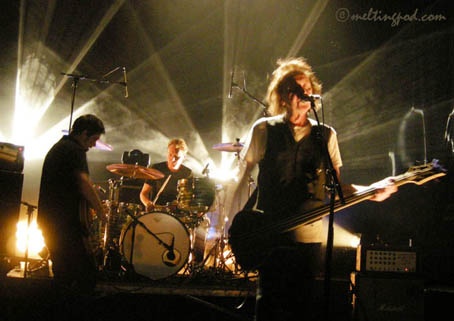 Renaud, Peter and Chris

Chris and the Burns Brothers Band gave us the pleasure to add to the show some songs of The Saints repertoire, here « Messin' with the Kid »!!
I will publish soon the second part of the podcast where Chris talked about his personal projects : the next solo album he recorded in Sydney, his ideas about new albums with The Saints, his duo last year in Australia with Ed Kuepper : stay connected !!