Podcast: Lire dans une autre fenêtre | Télécharger
I invite you today at Perth Western Australia with Steve Tallis, John McNair and David Minder, three musicians who found my little space page among millions others by magic or coincidence…very quickly the connection was very strong and I wanted to share with you their music around an interview I did with Buzz Bidstrup from the Angels in March 2006 (at the same period than with Rick Brewster ; sorry for the delay but I have hours and hours of recording on the table not still edited; a real pain); this time we spoke about Buzz' involvement in Jimmy Little Foundation to reduce the aborigines' health issues in Australia which stay unfortunately still topical and about his debut as drummer in a band at 14.
Next step : Uluru 2007 ! Maybe the first challenge for Meltingworlds ?
Click on the icon to listen to the podcast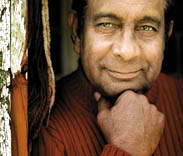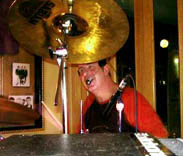 Jimmy Little and Buzz Bidstrup (Buzz's pic from Grant in Oct 06)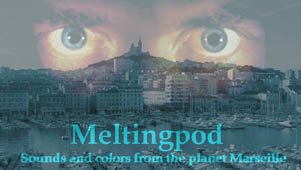 a cool image sent by my Angels French Connection : thanks to Christophe !
Meltingpod Connection : If you want to know more about me I propose to you to go to Michel Lecour's blog and listen to the live interview he did with me last week. We spoke one hour long about podcasting, Meltingpod, Meltingtalks and Meltingworlds.