Podcast: Lire dans une autre fenêtre | Télécharger
To listen to this fantastic podcast on the audio file (mp3 : 25 minutes)
click on the icon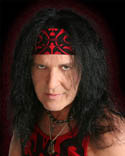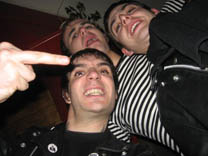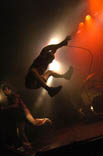 Dave Evans, Aggravation (Marseille) and ISP (Valence); pics from their sites
Dave Evans (AC/DC's former lead singer) sings for Meltingpod podcast second anniversary and I offer to you for that special event (and international day for the women !!) a flash back to the Saints Live in 2005 and a podcast recorded live a few weeks ago with a bunch of local punk rock bands (Les Sweet Children, I.S.P., Aggravation) who gave (with Menpenti and the Hatepinks soon here again) a concert to support our famous club « La Machine à  Coudre » (the sewing machine) at Marseille ! Enjoy the ambience, like usual wet (imagine !) crazy and loud !
At the end a special dedication from Bertrand Lenotre one of the first French podcasters with me at the beginning of the year 2005 : we just were 5 or 6 at that period in France and I was the first female podcaster, YEAH !!
Meltingpod Connections :
Cool to be in The Angels' new website's homepage with such nice words !



Nice to be in the same time in No Exit, Doc Neeson's friends' new website ! thanks to you both ! The Bon Scott Celebration Concert's website is giving the first live pics (N. Bailey) on line ! Two at random : Dave and Buzz !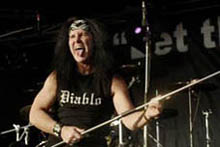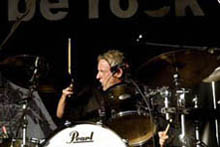 It miss the sooouuunnnnddd !!!…:)
Update March 12th :



Thanks to Musiciens.biz for this review in their cool French webmagazine !!
Update March 25th :
a new (low-fi quality!!) video but with the Angels on stage !!