Podcast: Lire dans une autre fenêtre | Télécharger
Meltingpod was 7 years old this year in fact since last March and I will play songs from 7 new albums released these past 7 months of 2012 to celebrate it !!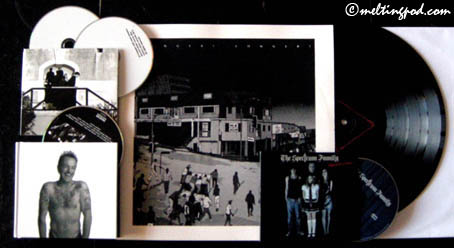 Above Conger! Conger!'s new album released in vinyl (click to enlarge the pic), the new CDs from Ian Rilen and The Love Addicts, Ed Kuepper live and studio (on the left) and The Spectrum Family (on the right)
I chose to play one song from each album so join the party and listen to that great musical stream around the world ! If you wish more you can buy the albums clicking on the links below !
1 and 2 Australia :  « The way I made you feel » from Ed Kuepper's live album recorded in Sydney with his drummer Mark Dawson as a bonus disc accompagning Ed Kuepper's new studio album « Second Winter » with the song « Palace of Sin » (release party and show November 9th at the Old Museum in Brisbane)
3 England : « Carboard Cutouts » from 3 Foot Ninja's debut album !
4 Sweden and France : The Movements' (Göteborg) song « Being » played by The Angry Dead Pirates (Toulouse) released by the French Label from Marseille « Pariah ! Records »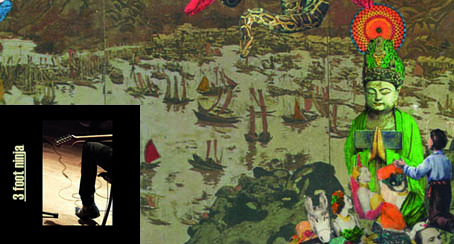 The vinyl released by Pariah ! Records for The Movements and The Angry Dead Pirates; on the left the 3 Foot Ninja's CD.
5 France Marseille : « Beistaguen » from The Spectrum Family's new album « Transylvania »
6 France Marseille : « Pray » from Conger! Conger!'s new album « At the corner of the world »
7 Australia : « Wishing Well » from Ian Rilen and The Love Addicts' new album « Family from Cuba »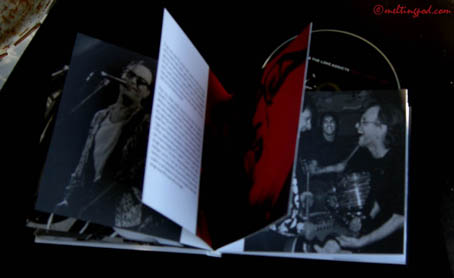 Ian Rilen and The Love Addicts' CD includes a beautiful book with a lot of musicians' contributions to Ian's work and life.
Byt the way tomorrow in France or today in Australia, it was exactly 6 years Ian passed away : a nice celebration day to play his posthumous album thank to Greg Sawers his manager who did a great labor of love for that release during these past 6 years !