In this podcast and interview ED KUEPPER explains how he is joining NICK CAVE AND THE BAD SEEDS for their next European tour this Summer !! He is playing guitar in the band for a lot of festivals after Mick Harvey one of the founding member and guitarist left at the end of the ATP 2009 in Australia.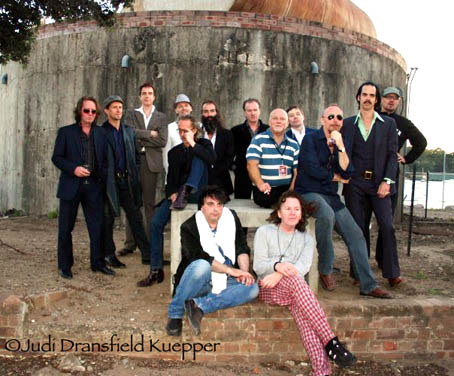 The Saints and the Bad Seeds at ATP in Sydney January 2009 (thanks Judi !)
Invited by Nick Cave and the Bad Seeds (ATP's curators) Ed Kuepper and Chris Bailey reformed with their drummer Ivor Hay The Saints' original line-up for 6 shows during that festival last January and they added Archie Larizza at the bass and a three pieces horn section. We spoke with Ed about the rehearsals and specially about two songs I heard through the internet and recorded Live by fans : One Way Street in Melbourne (a new/old version!!) and Nights in Venice in Mt Buller.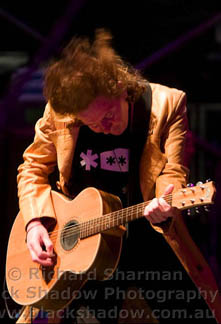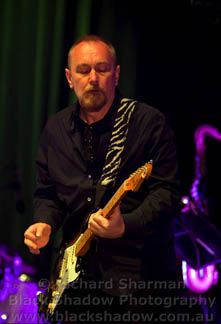 Chris Bailey and Ed Kuepper together on stage with the Saints at ATP (Mt Buller) January 9th 2009 (pics Black Shadow Photography)
But Nick Cave invited Ed to reform the Laughing Clowns for three shows at ATP too, two shows being scheduled in the same night than the Saints !! I played for the first time on Meltingpod some Laughing Clowns' songs : « New Bully in the Town », »As your bridges burn behind you » (studio versions) and a excerpt from « Come One Come All » (recorded Live at Mt Buller by a fan). In the second part of the podcast we will speak with Ed about the Laughing Clowns' reunion after 25 years and their projects in the next future with more songs' excerpts from that incredible band !!! (post punk ???..:)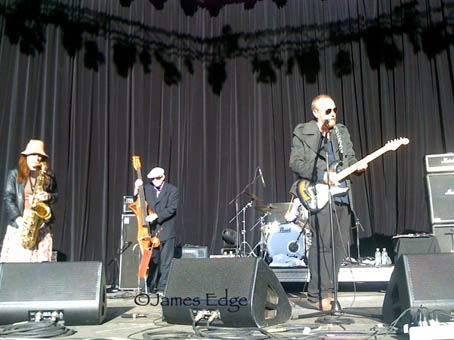 Louise Elliott, Biff Millar and Ed Kuepper with the Laughing Clowns at ATP (Mt Buller) January 10th 2009 (pics James Edge)