Happy New Year 2011 to everybody with always more live music, energy and happiness in your life !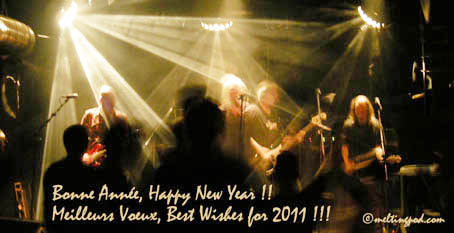 Speaking about live music a lot of tours and new albums are announced by bands or musicians who are among the favorites on Meltingpod :
– in January Chris Bailey from The Saints will share the bill in Australia with the American folk singer Judy Collins from 12th to 25th (Sydney, Port Macquarie, Brisbane, Caloundra, Warragui, Richmond, Hobart, Invernay, Castelmaine) as well as Nick Cave with his band Grinderman from January 17th to February 6th in Australia and New Zealand, mostly for the Big Day Out !
– in March from 18th to 26th Ed Kuepper will tour Melbourne 18/19th, Adelaïde 20th, Newcastle 24th, Sydney 25th and Kincumber 26th in duo with Mark Dawson his old mate and drummer in The Aints and they will re-visit Ed's both albums Electrical Storm (1985) and Today Wonder (1990) in their entirety; btw : Ed released a lot of new bootlegs under his own label Prince Melon Records, most of them already are sold out but among the new ones you can still order the volumes N°14 and 15 from his website (cover painting Judi Dransfield Kuepper).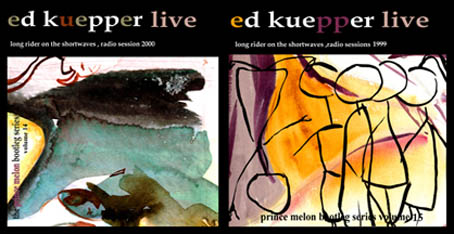 – the first half of this year Mick Harvey will tour the world with PJ Harvey to promote her new album he co-produced : « Let England Shake » released February 14th !! Already 12 shows are scheduled in Europe from February 18th to 28th in Brussels, Berlin, Paris, Londres, May 25/26th in Lisbon, 30/31th in Amsterdam !! During the same period Chris Bailey should tour with Peter Wilkinson (The Saints) and the French musicians Renaud Brustlein and Antoine Pinet from H-Burns to promote the album they recorded together last year under the General Dog's name !
– closer, in Marseille Conger! Conger! will perform at Le Local January 22th and release their new album at the end of this month or at the beginning of February,
– to end that first list BugGIRL with Amber and Clinno will maybe close their incredibly long world tour with performing again in the USA from January to February !!
PS : The New Christs who are on the photo above could come back again to Europe this year as Rob hoped it…:)
Anyway if you like it, stay connected for the next updates and podcasts !
And as you are nice a second wishes card with the French band LO : ambience in the Meltingpod style !!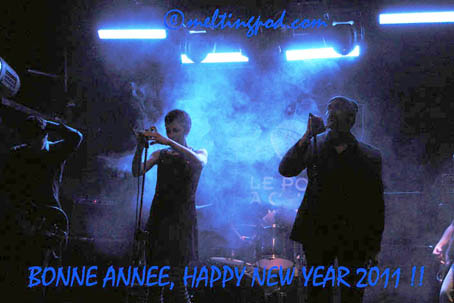 Meltingpod Connections : Update Last Minute January 6th !
Ed Kuepper will open the show for Grinderman in Brisbane at Tivoli January 24th and in Sydney at Enmore Theater January 28th : a solo performance !! hurry up my Australian friends !!