A Live Interview with Rob Younger (ex Radio Birman) playing in Marseille with The New Christs : what a pleasure for me and I hope for you ! Rob allowed me to record the show and I illustrated the interview with some Live songs' excerpts among the excited dancing crowd !
We spoke with Rob Younger about their current European tour, their ex-label Citadel where Rob was the producer, Radio Birman, the New Christs' current line-up, the song writing process, the Saints's last show at ATP, the girls in Marseille…:)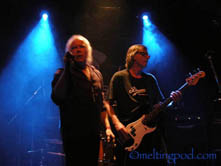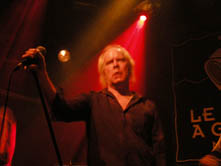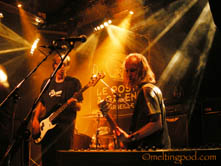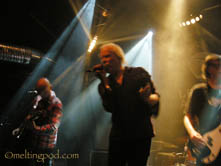 Rob Younger and Jim Dickson (both in Radio Birman before); Rob Younger; Jim and Brent; Dave and Rob
The New Christs' line up 2006-2009 is Rob Younger (vocals), Jim Dickson (bass), Brent Williams (guitar), Dave Kettley (lead guitar) and Stuart Wilson (drums).
The French band Holy Curse opened the show for the New Christs that night in Marseille : a big thanks to Paulo the guitarist who organized the whole thing (the first time in Marseille for the New Christs) and to Vinz the bass guitarist (with Dimi Dero Inc too) who made the meeting and interview with Rob possible in a very relaxed and friendly ambiance !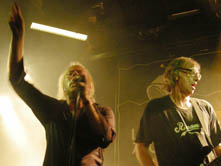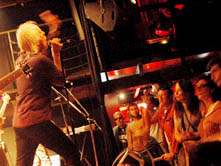 Rob and Jim; Rob fronting a very attentive audience during the quiet parts of the show (last pic from my friend Pirlouiiiit photographer at LiveInMarseille review in French here; I'm somewhere in front of the stage !)
The New Christs are touring Europe right now with a new album « Gloria » : check their site and don't miss them !!!
BTW : A little back in the history to 77 : Live at Paddington Town Hall where The Saints gave such a good show too, in the same year Rob Younger with…Radio Birman !!!