I met BugGIRL an Australian rock band first time in Berlin last July thank to Texas Terri who turned me to them in front of one of my favorite punk rock clubs « Wild at Heart », the place to join the rockers of the planet !!! The connection immediatly was friendly and one month later BugGIRL came and play to Marseille at Enthropy and we spontaneously decided to record an interview after their show.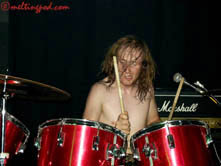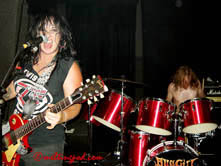 Clinno the volcanic drummer and Amber the electric woman
I started the podcast with their song Rock and Roll Hell, then Hungry as Hell, Rock Your City, Blood Sweat and Beers and Dirty in the Skirt, a pure Australian rock and roll in the tradition AC/DC, Rose Tattoo…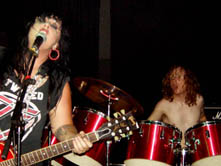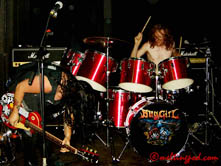 Amber and Clinno in strong connection during the whole show.
we talked a lot about the bands they love in Australia during and after the interview : it was a very cool meeting, unforgettable thank to Well Done and Alex (Vaginal Liquid Devilish Piranhas Johnny Division) who booked the show and found us a place in a garage to talk very quietly (with Ze Cardiacs who joined us) the whole night in fact until the day light surprised us…:)

a short video clip to give you an idea of the ambience!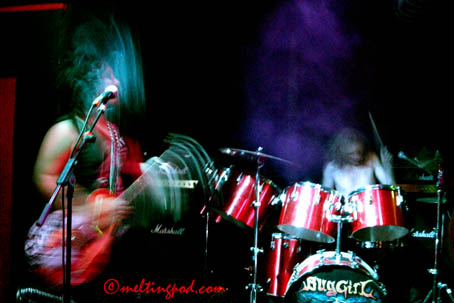 Amber and Clinno in fusion !