The Laughing Clowns, Ed Kuepper's second band after The Saints, reformed last January at All Tomorrow's parties festival, after a 25 years long break !! In that interview Ed speaks about this exciting experience to play again with Louise Elliott (saxophone) Jeffrey Wegener (drums) Leslie Millar (upright bass); Alister Spencer joined them at the keyboards.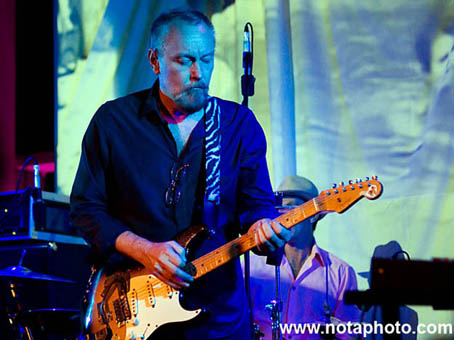 Ed Kuepper and Jeffrey Wegener at GoMA 2009 (Thanks Justin for the pics)
Ed formed that band in Sydney in 1979 and after producing many albums and performing with different line-ups the band spit up in 1984. We spoke about the writing song process and their projects for the future.
I illustrate Ed's talk with many songs from the compilation « Cruel but Fair » : Diabolic creature, Ghost beat, That's the way it goes, Stinking to High Heaven, Winter's way + some surprises like Jeffrey's and the King of disco's short appearances !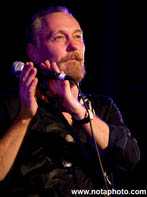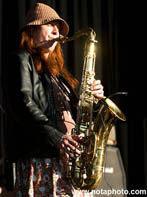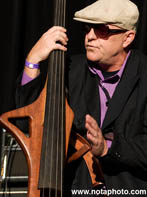 Ed Kuepper, Louise Elliott and Leslie « Biff » Millar (Justin's great pics)
I close the show with Eternally yours recorded Live at GoMa (Gallery of Modern Art) in Brisbane after the ATP tour last January in Australia : Ed sent me that special file to play it on Meltingpod, Enjoy !! A Live album and a DVD recorded during that whole performance should be released by Prince Melon Records very soon.
If you're Australian, don't miss their next shows : in Melbourne May 1st, in Sydney May 2sd and 3rd !!!