Podcast: Lire dans une autre fenêtre | Télécharger
Click on the icon to listen to the podcast (mp3 : 30 mn)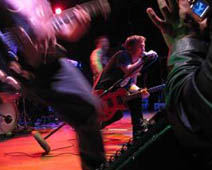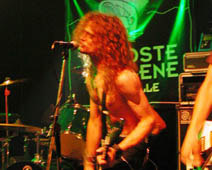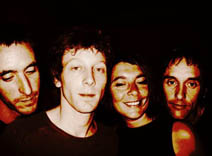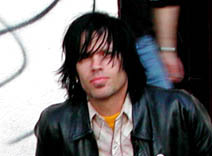 Frank Meyer (ph : Todd Westover) and Michael Butler on stage (ph : me); Balthazar (ph : their website) and Bryan Small the Hangman (pic from me !).
Angus Kahn and Balthazar offered me/us their demos to listen to in World Premiere on Meltingpod for Christmas !! they are recording them in studio right now !
I opened that special show with « Downtown » a song from one of my favorite rock band based in L.A : the Hangmen, to introduce an interview I will plan very soon with Bryan Small the singer and guitarist I met in Marseille a few years ago like the others American musicians present in this show : Frank Meyer is forming a new band « Angus Kahn » with some musicians from different bands based in L.A. too, the Streetwalkin' Cheetahs, Sweet Justice and the B.Movies Rats,
My friend Michael Butler, the Rock and Roll Geek, bassist in American Heartbreak, based in San Francisco, sent me since 2001 very often some of his songs in working from the very first note because I love that !!!
Marquis Moon is a band from Marseille from the 90's who unfortunately doesn't exist anymore but Pascal Ferrari one of the musician gave me a lot of demos never released to play on my podcast too.
At least Balthazar a band from Montréal used to live at home in Marseille during many months and gave me often their work in evolution.
I hope you will appreciate this special musical gift : Merry Christmas and Happy New Year Eve Party to you all !
Meltingpod Connections :
I invited you to check my other website MYSPACE/MELTINGPOD : our little rock community find a place to write there too !
If you understand French you could listen to my new podcast on MELTINGTALKS, where I did interviews with women in Marseille about the mothers and housewives' dreams…in France in 2006 ! Nobody can stay indifferent to their talk.