Podcast: Lire dans une autre fenêtre | Télécharger
Frank Meyer tells us the story of the Streetwalkin' Cheetahs' last studio album « Gainsville » : in three acts, song after song, step by step, we follow the album's birth sticked to the fall of one of their musician… in the madness…a heavy story but a great album like always, maybe the best one ! After the album's release the band broke up…for a few years. I let Frank free to speak as he wanted almost without asking questions : I hope you will appreciate his sincerity in this long and friendly conversation between Los Angeles and Marseille about the Cheetahs and the strange way of our lives.
Click on the icon to listen to the podcast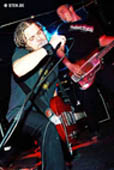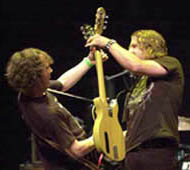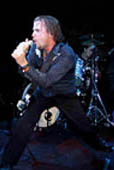 Frank on stage with the Cheetahs
Meltingpod Connections :
Thanks to my friend Pascal who turned me on Youtube tonight to watch the Saints : a video came under my eyes like a publicity…a strange coincidence : a fantastic (podcast) interview with Doc Neeson from the Angels in 1980 ! a few minutes later I found myself this ONE in 1976 and this ONE in 1978 !