In this podcast N°110 I propose to you the second part of the Live interview I recorded with Chris Bailey from The Saints when he came to Marseille last year in October with his drummer Peter Wilkinson to perform the new album « Stranger » they co-wrote with two members of the French band H-Burns : Renaud Brustlein and Antoine Pinnet.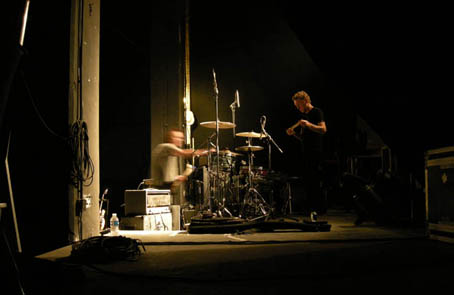 Chris Bailey and Peter Wilkinson during the soundcheck in Marseille at Cabaret Aleatoire Oct 2011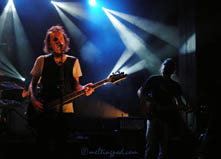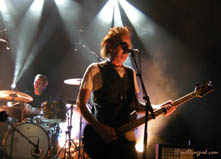 Chris Bailey and Antoine Pinnet, Peter and Chris in Marseille Oct 2011
A video I filmed during the show in Marseille Oct 2011 where Chris played in solo « Photograph » then « In the Mirror » with the Bailey Burns Gang !
In that part I talked with Chris about more personal things as his new solo album's recording in Australia (release expected very soon, maybe this year, can't wait!!), his projects with The Saints and his last duo tour with Ed Kuepper in May/June 2010.
As I can't play songs from Chris' new album yet, I illustrate the interview with some excerpts of that Australian tour with Ed, thank to a hard fan who sent me his audio recording in the audience at Troubadour in Brisbane.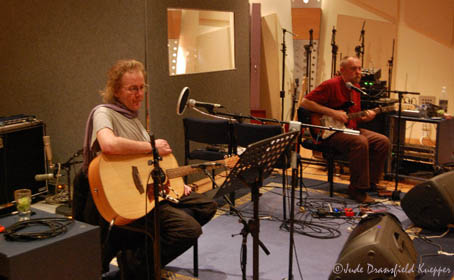 Chris Bailey and Ed Kuepper in the recording studio to test some songs after the tour in 2010 : never says never !! (pic : Jude Dransfield Kuepper)
I chose three songs from Chris where Ed is playing guitar and doing the backing vocals : « In the mirror, Photograph and Gone with the wind ».
I finished with one of my favorite songs from Ed « The way I made you feel » where Chris is playing bass and doing the backing vocals ! Enjoy !!! Hoping they will record something together one day again or at the minimum wishing they will tour Europe with that duo !!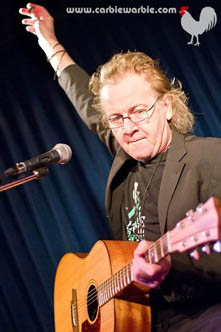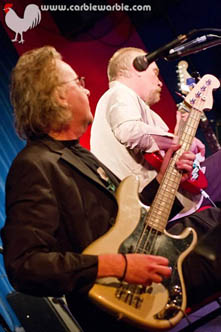 Chris Bailey and Ed Kuepper during their duo tour in Melbourne Australia (pics from Carbie Warbie)
By the way Happy New Year 2012 Everybody !!