Podcast: Lire dans une autre fenêtre | Télécharger
Waiting for the Death of my Generation…! the Streetwalkin'Cheetahs are still alive ! In this show you will hear some songs from their album I got in 2002 after their last concert in Marseille before the band broke up…today they are reforming the original band in L.A. where they are living with some ideas for the future…an interview with « the Rock Bomb », Frank Meyer the SWC singer and guitarist will give you a lot of informations about the band's new projects, the song's lyrics, the rock concerts in Los Angeles with sometimes porn stars as support band, the new book Frank co-wrote about the Ramones on the road, Sweet Justice the new band he built to stay in form…Sometimes they are interesting people in the USA we must not forget it and I love them ! SWC is in the Teenage Head Music's roster.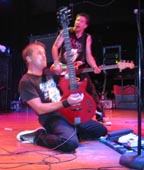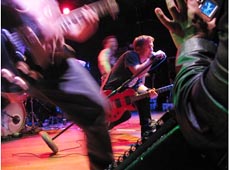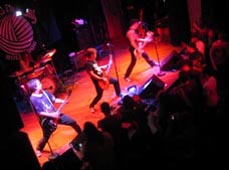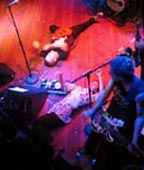 Pictures taken by Todd Westover in L.A. September 24 th 2005 at the Knitting Factory-Hollywood
Click on the icon to listen to the podcast

Meltingpod connections :
Marseille loves the Normans : Always a pleasure to get such support from you, Cyrille ! Bon vent to the Transat 2005 !
A cool surprise : a bear from the polar circle did his first podcast and dedicated me his first song, the hands full of diamonds (« je suis chanceuse »). Hello to the Canada and Quebec !!
Second surprise today : I'm listed on iTunes after waiting three months !!! If you need a spell with some toad's spittle let me know, maybe it could help you like me ! though thanks to Luc, Didier and…the toad !
Our Hamster Atomique announces he loves others bands than the Angels (he loves the Ramones too) and is opening a new website for the Dandy Warhols where I'm noticed as his favorite podcast in the world : hey hey !