Yes, Yes, I don't exaggerate ! Last nite, the Ratakans's 5th B-Day party at home, « la machine à  coudre », was a real demonstration; not only because there were 8 punk rock bands who played in 2h30 more loud it's possible (5 euros the entrance) but because the audience was ready to have more fun it's possible too ! The temperature was 30°C at the bar and 45°/50°C in the concert room : wet, wet, hot; half naked men, smiling girls…:)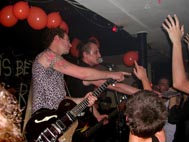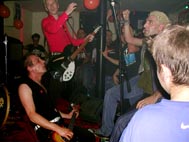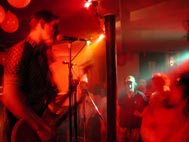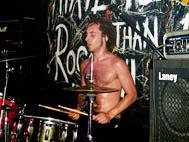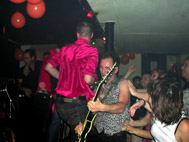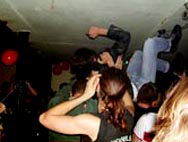 On stage that night only bands from Marseille : Hatepinks, Aggravation, Elektrolux, Take Shit Back, Sweet Children, Neurotic Swingers, Lazy Bones, Cowboys from outer space…and the nicest surprise…The Gasolheads reformed for two songs…always alive !
Info : you can download from now the Radio France International file and listen to Meltingpod's introduction in the Medias du Monde : « Annie's rockers friends… from Marseille »? Not only ! In the next podcast we will travel with « Annie's friends » in the wild world of Rock and Roll without frontier !