Podcast: Lire dans une autre fenêtre | Télécharger
Click on the icon to listen to the podcast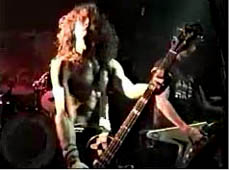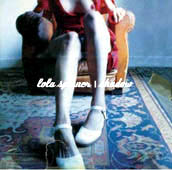 Michael in Rotterdam (videopic) and Lola Spinner's album : Shadow
7:am in San Francisco with Michael Butler (podcaster with the Rock and Roll Geek Show and bass guitarist with American Heartbreak) 10:am in Philadelphia-USA with Donna 4:pm in Marseille-France and just around midnight in Melbourne-Australia with Shane ! I invite you for this N°50 ( in fact if I add my Meltingtalks'shows I did 85 PODCASTS !!) to share our Skype conversation about Podcasting from the debut in September 2004 until now, the music we are playing in our podcasts (Mike started the first musical podcast in the world and works for Adam Curry and Podsafe Music Network now, I only am the first woman who started a podcast in France and the female companion to the RnRGS…:)…quickly the conversation became not podsafe : NOT allowed for all ages…:) but the music is 100% Podsafe with The Joykiller's song : Ready to Play (can be found on PMN; album : Ready Sexed Go), American Heartbreak's song : Isolation (album : American Heartbreak) and Lola Spinner's song: Forbidden Fruit (album : Shadow; French-English band based in Paris). If you like their music, support these artists, buy their cds and show another way is possible !
Meltingpod Connections :
Cool, Cyrille like always is one of my best supporter on his Inter-Flou !