Podcast: Lire dans une autre fenêtre | Télécharger
Meltingpod is back with a 50 minutes rock and roll show ! The Angelsband from Australia will be with us flying around Marseille to celebrate the half anniversary of Meltingpod.
Buzz Bidstrup the Angels' drummer answered to my questions from his hotel room in Melbourne during their tour in Australia and you will have the pleasure to hear again the Angels old live versions of : « Marseille » and « Am I ever gonna to see your face again » until I get the new live album of the Angelsband and » No secret » the song co-written by Buzz Bidstrup and Doc Neeson (who plays with his own band Red Phoenix at the moment).
We spoke with Buzz about the Angelsband's new projects to tour Europe again, to come to Marseille for the first time (!!), his personal work as bands' manager and projects' developer with and for the Aborigenes. There even is a short appearance of one of his good friend…Chris Bailey !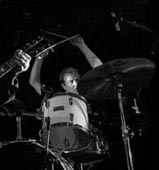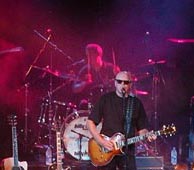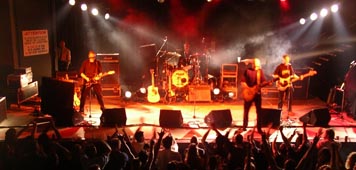 These photos come from the Angelsband's website.
Téléchargez le fichier en cliquant sur l'icône
Click on the icon to donwload the file.