Podcast: Lire dans une autre fenêtre | Télécharger
Come and walk with me and the Little Green Fairy throught Marseille by night : a podcast in several short episodes like my live recording of different French rock bands in the same night in two different clubs of Marseille : the Balthazar and the Machine à Coudre.
In the part 1 we begin in the Balthazar with Little Green Fairy a band from Sete, near Montpellier (South of France) who opened for the Saints, love the Angels and already knew Meltingpod by Dig It from Toulouse…nice ! You could find some songs I recorded live in their new album « Burn witch burn ».
Click on the icon to listen to the podcast (part 1)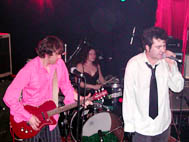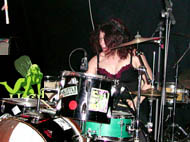 Little Green Fairy at the Balthazar